Plus Quality Care For ...



Fort Worth Dental Implants: A Solution That Can Last a Lifetime
When you choose dental implants with Fort Worth implant dentist Dr. Snider you'll not only get the winning smile you've always dreamed of, you'll also regain the confidence to smile, speak, eat, and laugh freely again.
Implant dentistry can permanently solve the unsightly and often uncomfortable damage to teeth caused by decay, disease, trauma, or the natural misalignment, shape and color of your teeth.
At Lake Country Dental we can replace bridges, dentures, and gaps with beautiful and permanent tooth implants - and help make a life-changing difference in your social interactions and everyday activities. We also provide cosmetic dentistry, wisdom teeth and teeth whitening.
Call us today at (817) 236-8771 to schedule a consultation or just fill out our simple online form. Don't let the cost of dental implants keep you from getting the care you deserve. We'll be happy to work with you to find affordable options.
Dental Service Areas
Lake Country Dental is proud to provide implant dentistry in Fort Worth, Weatherford, Azle, Aledo and Saginaw.
Map and Hours
If you need to find a dentist contact us at (855) 337-0099 for a map, office hours and directions. We're looking forward to helping your learn about your options for affordable implant dentistry.
Dr. Ray D. Snider

Dr. Jamie L. Marr

Lake Country Dental

8461 Boat Club Road

Fort Worth, TX 76179

General Info:
(817) 236-8771

Appointments:


(817) 236-8771

Plus Quality Care For ...

More About Lake Country Dental

Practice Services

Quality, personalized care

Headphones and music for your comfort

Dental care while you sleep

General dentistry for all ages

"Totally cool" children's playroom

Oral surgery and extractions

Miniature ceramic and removable braces

Variety of payment options available

Insurance accepted and filed for you

Cosmetic dentistry for beautiful smiles

Fix chips, cracks and stains

Beautiful cosmetic results

Natural-looking dental implants

Don't be embarrassed any longer

Rebuild your confidence
Lake Country Dental, 8461 Boat Club Road, Fort Worth, Texas 76179 - (817) 236-8771
Dr. Ray D. Snider and Dr. Jamie L. Marr - PPP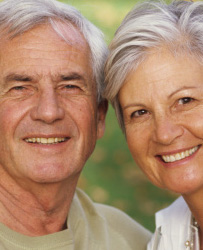 Brush Your Teeth Daily!
For good oral health, brush your teeth twice a day with a good fluoride toothpaste!
How Old Is Your Toothbrush?
Replace your toothbrush every 3 or 4 months, or sooner if the bristles are frayed. A worn toothbrush won't do a good job of cleaning your teeth.
A Healthy Diet Makes a Healthy Smile!
For healthy teeth and gums, eat a balanced diet and limit between-meal snacks. Go easy on sugary treats!